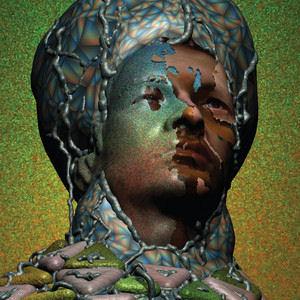 recordstore.co.uk / photo
When the Brooklyn art-rock trio Yeasayer emerged in 2007, their debut album All Hours Cymbals was peculiar even for people with the most abnormal music tastes. Fast forward to 2010 when fellow East Coast experimental acts like Animal Collective and TV on the Radio are the front-runners in indie music, and Yeasayer's brand of trippy pop music isn't as arduous a listen as it is enjoyable.
Their new album, Odd Blood, is a more refined accumulation of mawkish 80s vocals and the tongue-in-cheek mysticism of 60s pysch-folk that somehow is aesthetically abrasive, yet graceful enough to be loved by Josh Groban fans. Like other successful experimental acts, Yeasayer's blend of melodic chaos grabs your attention with contorted sounds, and guides you without dictating specificity in feeling. The first single, "Ambling Arm," is the best representation of the band's zany concoctions, with vocalist Chris Keating's tender pipes mingling with a slur of drum samples and ghastly synth.
Another focal point, "O.N.E.," sounds like a mash-up of Talking Heads rhythms, Culture Club's anguished androgyny and the Reading Rainbow theme song (if you have trouble remembering the jingle, seek the aid of YouTube). "I Remember," one of the few slower paced songs, highlights Keating's depth as a vocalist, with his passionate exclamation, "You're stuck in my mind!" decorated with curls of kitsch keyboards.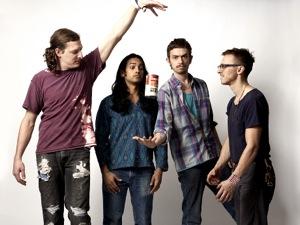 rso.cornell.edu / photo
But what prevents Odd Blood from being a perfect album are two songs that distract from a consistently balanced work driven equally by perfumed melody and percussive disorder. The opener, "The Children," begins with a pleasing pastiche of percolating percussion but stumbles when Keating's uncharacteristically warped, satanic vocals decide to crash the party. The penultimate song, "Mondegreen," aims to provide a catharsis before the album concludes, but instead provides an overwhelming array of hammering rhythms and senseless chanting by Keating to "make love to the morning light!" that builds up to a dissatisfying saxophone solo.
Fortunately, these two missteps are not glaring enough to usurp the album's genuine attempt at something inventive. Odd Blood's greatest accomplishment is that the sometimes complex, always colorful energy it emanates proliferates a new brand of outlandish pop songwriting.
Download These Songs
UK noisemaker Kieran Hebden reinvents his dirty room racket as a nine-minute dance masterpiece. The piece incorporates a Cassie sample, robotic ambiance, and scrappy drums that slowly modulate as the song closes with a backward guitar picking solo. Look for this one to be a surefire crowd pleaser at all the festivals this summer.
The English electro collective continues to treat the masses to their futuristic pop music with the title track of their latest album. The song knocks and barrels around fragile vocalist Alexis Taylor until it evolves into an infectious disco groove. Even Avatar in 3D will seem less impressive after listening.
Charlotte Gainsbourg – "Heaven Can Wait"
Chic French actress and chanteuse Gainsbourg duets with Beck on this melancholy track about happiness and fame. Propelled by an ambivalent acoustic guitar, the cut from her second work, IRM, was a collaborative effort with Beck, who wrote and produced the album. Gainsbourg's light voice paired with Beck's quirky song arrangements make for one of the best songwriting duos of 2010 so far.