This content has been archived. It may no longer be relevant
Chrissy Fredrikson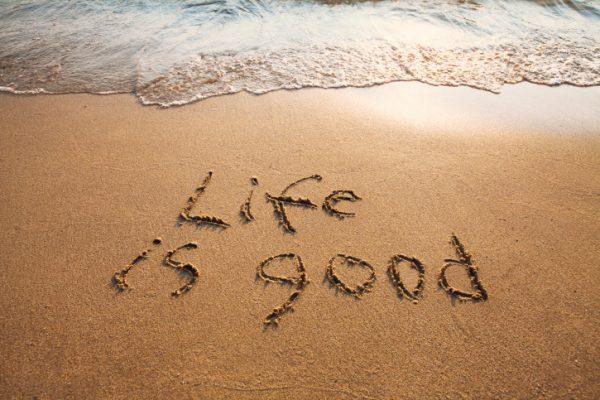 Chrissy's Corner
Rain or shine, test or no class, paper due or clear schedule, you have the ability to decide what kind of day you are going to have. Assuming most people prefer to be happy as often as possible, I'm going to share a few tips that can nearly guarantee a constant happiness, all day every day.
Your first thoughts when you wake up will set the tone of your next 24 hours. Start off on the right foot by acknowledging all the good in your life, saying a prayer, listening to the Daily Lift, or reading the Bible Lesson. An uplifted, grateful attitude from the moment you roll out of bed will undoubtedly spill over into the rest of your day and sustain your happiness.
My second piece of advice is to set achievable goals you can accomplish throughout the day. Whether you have a big test, game, or a regular schedule of school and work, plan out how you can accomplish each activity. Consider it a win if you walk out of the test feeling confident or if you've given 100% effort in practice. Achieving these minor goals will perpetuate your happiness and help it last all day.
Another proven way to stay positive and happy is to exercise. If you're in a sport, this is usually built into your schedule, but if you're not, go out for a walk, run, or break a sweat at the gym. Exercise improves productivity, boosts your energy, and makes you feel good about taking care of your body. This will be sure to keep you feeling happy all day, so you should get out and move!
Lastly, and perhaps most importantly, fake it 'til you feel it. We all know that days have ups and downs and that life can throw some serious curve balls. How you respond to not-so-preferable situations that arise will determine whether you're going to continue being happy all day. Put a smile on and continue like you are just as happy as normal. More often than not, you will find that faking your happiness produces actual happiness.
Whatever your day has in store for you, you can always choose to be happy. Start by setting the right tone and establishing the good. Determine what you can accomplish that day, and focus on achieving those goals. Try your best to get out and move. Lastly, smile through whatever your day presents. If you follow through with each of these tips, you are bound to be more positive and happier all day long.
Image courtesy of .