This content has been archived. It may no longer be relevant
I don't like Christmas music. For the most part, I think it's repetitive and flat-out annoying. It is only catchy in that super mind-numbing way, and like every popular song that gets stuck in our heads, we never know all the words. (I dare you to try to sing "Silent Night" through to the end without the lyrics. Seriously, I dare you.) This makes me sound awful – like a true Grinch – but  I doubt that you love listening to bad covers of Christmas songs post-Halloween to New Years. Or maybe you love it (weirdo).
But seriously, folks. I'm a good Santa-fearing kid, or I was fifteen years ago, I think. I've seen It's a Wonderful Life (more than once) and watch Love Actually every Christmas (I know you can't judge it, that movie's hilarious and emotional, or whatever). So before you're brought down by my humbug attitude, know that there are exceptions to my "no Christmas music" policy. One such exception is Bing Crosby. Granted, that man makes every song wonderful. His oft deep and always full voice is soothing and calming even to the likes of me. His memorable recordings of songs like "White Christmas" and "Mele Kalikimaka" (a family favorite, especially for families who watched National Lampoon's Christmas Vacation) will always scream Christmas in a pleasant and non-threatening way that I can appreciate without wanting to assail my ears. The duets he performed with accomplished singers, such as the ever-awesome David Bowie on a medley titled "Little Drummer Boy/Peace on Earth" and "Jingle Bells" with Frank Sinatra, are just as worthy of a listen as his solo work.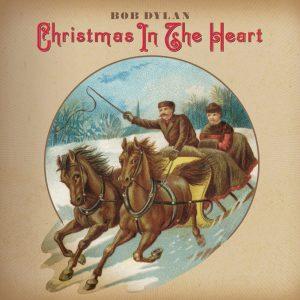 There are other Christmas songs that I like listening to that aren't sung by Bing Crosby. Eartha Kitt's rendition of "Santa Baby" always makes me smile (this cannot be said about overly nasal covers), and Nat King Cole's version of "The Christmas Song" always makes me want to roast chestnuts over an open fire. Or at least sit by a fireplace and drink hot cocoa with several large marshmallows floating at the top. And I have found other Christmas songs that I also like. So, what did I do with them? I made a list of eleven songs for Christmas 2011! Huzzah!
"Frosty the Snowman,"
sung by Fiona Apple
I tend to like the covers that Fiona Apple does (check her version of "Across the Universe") and this is no exception. When she sings it, it is not as dopey as the cartoon, yet retains the thumpity-thump-thump enthusiasm.
"Merry Christmas Baby,"
sung by B.B. King
This song speaks for itself, for real.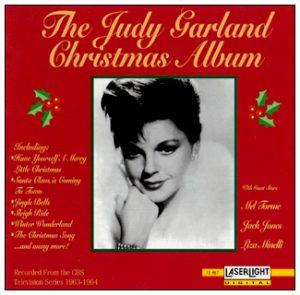 "I Wish It Was Christmas Today,"
sung by Julian Casablancas
This particular number was originally sung by Horatio Sanz and Jimmy Fallon on Saturday Night Live. Chris Kattan and Tracy Morgan aided the song by dancing and holding the keyboard Fallon played. This song was performed again on the show with the same tune but with alterations made to the lyrics. I don't think either of the renditions were as well received or as widely known as when Jimmy Fallon and Horatio Sanz performed the song with the help of Julian Casablancas on The Late Show last Christmas. This version is more instrumentally complicated and isn't funny, but it is an upbeat and delightful new Christmas song.
"I'll be Home for Christmas,"
sung by Bob Dylan
Bob Dylan's gruff voice adds to this song's appeal. He's not whining or wishing you cared more. He's just letting you know that his wondering, folky ways may keep him away from you for a bit longer. But it's okay. We can wait for Bob Dylan. (And hey! he's dreaming of us, right?)
"Have Yourself A Merry Little Christmas,"
sung by Judy Garland
It's a classic, and it really shouldn't come as any surprise that it's on the list. Garland had an amazing voice and this song isn't an exception.
"Blue Christmas,"
sung by Elvis Presley
I had to let The King give his two cents.
"White Christmas,"
sung by Otis Redding
It is true that no one will ever recreate the feeling Bing did when he sang this song. However, Otis does bring a totally different and worthwhile perspective to this piece. In this case, the song is felt through the rhythm of soul (yup, that happened).
"Santa Claus is Coming to Town,"
sung by Bruce Springsteen
And now it's time for the boss to get excited. His excitement is my amusement (imagine Springsteen making cookies for Santa and falling asleep by the fire. Adorable).
"I Saw Mummy Kissing Santa Claus,"
sung by Amy Winehouse
I don't mean to speak ill of the deceased, but I never liked Amy Winehouse. I was never into her sound, and I, along with a great deal of the public, thought maybe she should have gone to rehab. However, this song should not go unnoticed.
"All I Want for Christmas,"
by The Yeah Yeah Yeahs
This song is in no way related to the Chipmunks and speech impediments or Mariah Carey and declaring love. Well, that's not entirely true. The song is dedicated to all the people they love and the lead vocalist, Karen O., does sing that all she wants is you. However, this song is not as overplayed (probably because they presumably wrote it) and it's a Christmas song by The Yeah Yeah Yeahs.
"Baby It's Cold Outside,"
sung by Zooey Deschanel & Leon Redbone
A favorite? Yes. And there are actually a lot of good pairings that have performed this duet (Bing Crosby alongside Doris Day). I like this particular version because of the vast contrast between the two voices. Don't know what I mean? Listen to it.
So Happy Christmas (just kidding, Merry, Merry). Hope you enjoy these songs and that you also remember that although all these tunes are good, if you don't listen to Bing Crosby, it just isn't Christmas.
Images courtesy of and
admin