This content has been archived. It may no longer be relevant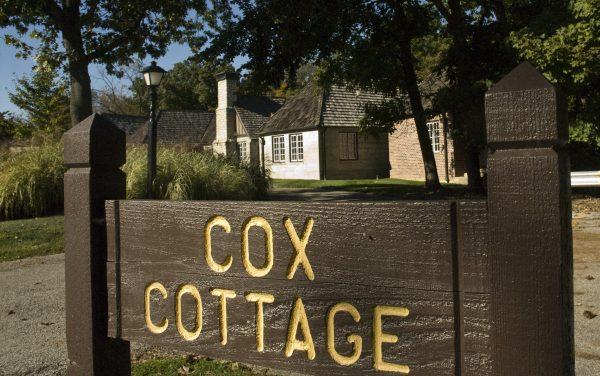 What happens to students if they are not feeling well during the term? Most people know the answer. They go on the "In List." But what exactly does "In" mean? A look into the Blue Pages helps us out. On page sixteen it says, "A person is 'in' who is unable to participate in their normal activities due to a need for healing." Further down we also read: "Students who are not feeling well may remain in their houses up to two days before going to Cox Cottage […]"
Aha, so if a student does not feel well, he or she basically has two options: staying in the dorm or going to Cox Cottage. Cox Cottage is a place where students can get help when struggling with issues that require healing. Since the blue pages do not provide further information about Cox Cottage, I did some research.
Cox Cottage is a Christian Science care facility that is meant to support the students on campus meet their needs practically and metaphysically. It is run by Christian Science nurses, which makes Cox Cottage unique as a college campus care facility.  On page 395 of Science and Health with Key to the Scriptures, Mary Baker Eddy says that a Christian Science nurse should be "… cheerful, orderly, punctual, patient, full of faith, receptive to Truth and Love, not ill-tempered, not complaining, not deceitful."
When talking with students, I notice that many people know about Cox Cottage, but few have actually been there. I get the impression that people hesitate to go to Cox, since they do not completely understand what it is and what it has to offer. I talked to Tiffany Green, director of Christian Science nursing on campus, about this. She said, "It has gotten better the last couple of years."  Green also said: "When I took over as director, I felt that one way the students feel more comfortable with the nurses is to know them. I encourage nurses to take part in the students' life, in athletics and theatre productions. So they see that we are real people. There is this joke that Cox is great for smoothies, but basically it is the healing that is going on!"
The main goal of Cox Cottage is for admitted students to achieve a healing. Professor Patrick McCreary, who spent time in Cox both as a student and as a teacher, said, "The nurses are totally given over to provide practical needs for individuals who are working through things." Smiling, McCreary then added, "It is a holy harmonious haven of healing!" Dean of Students Dorsie Glen thinks in a similar way. Glen said: "It is a loving supportive atmosphere. Praying about a physical challenge blesses your whole life."
Sometimes students abuse the "In" list, or even Cox Cottage, just to get a day off. JD Daugherty, Resident Counselor of Buck House, said, "It is really rare, but it does happen." He then proceeded to share an idea that may help to resolve this issue. He said: "One possibility might be to give students one 'personal day' per quarter to work through any issues that come up in their life." Convinced that Cox is a blessing for our campus, Daugherty also said, "The students are privileged beyond what they know to have a place like that!"
Healing in Cox is not at all exclusive to major physical challenges. Students can also visit Cox to address issues like stress, relationships, or feelings of exhaustion or being overwhelmed. Green said: "If you need a time out, come down! We encourage that! We just don't like to be [seen as] a quiet place for homework."
When I walk down to Cox and look over the architecture, I notice that the house combines classical Maybeck construction with modern glass elements. The building was renovated in 2002 and now provides a comfortable standard for the entire campus.
Suzanne Givens, one of the Christian Science nurses, tells me about her job. She said: "I am here to provide the atmosphere. In order to do that I do even prepare and support the campus spiritually when I am at home or when I am off duty. Everyone is just blessed to walk through these doors, and everyone is expectant to healing."
That moment the phone rings, and Givens needs to leave to go and help a student. As we were leaving the building, she smiled and said, "I just love to go to work!"