This content has been archived. It may no longer be relevant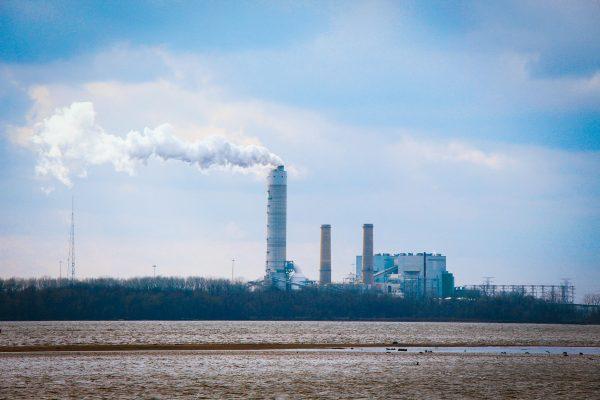 Sky O'Brien
International Reporter
Since taking office in January, President Trump has reshaped the future of environmental policy in the United States. With proposals to eliminate the Climate Action Plan, remove the Waters of the USA rule, withdraw fuel-efficiency standards for cars, abolish the Environmental Protection Agency (EPA), and increase investment in the drilling of shale oil and gas, he has shifted environmental policy from safeguarding natural capital to a singular focus on economic activation.
In 2013, President Obama established the Climate Action Plan to reduce carbon pollution which causes climate change and affects public health. The implementation of this plan was also intended to spark business innovation towards renewable, American-made energy to create jobs and cut dependence on foreign oil. According to President Trump, though, this plan is unnecessarily burdensome and harmful to the economy.
However, the Department of Energy's recent Energy and Employment Report differs from Trump's viewpoint. Solar and wind jobs continue to surge at a rate 12 times faster than the rest of the US economy, with solar power employing more than double the workers in coal, gas, and oil combined.
President Trump's alternative to the Climate Action Plan is the America First Energy Plan. Posted on the White House website, the plan says that removing restrictions like the Climate Action Plan and clean water rule will help the American economy by "increasing wages by more than $30 billion over the next 7 years."
It further explains that "we must take advantage of the estimated $50 trillion in untapped shale, oil, and natural gas reserves, especially those on federal lands that the American people own." Because the Energy Plan is only 361 words long and provides no supporting research or citations, these claims are nearly impossible to validate.
Coal and oil are carbon-based fuels. According to scientific evidence compiled over many years from independent institutions like the World Bank, "the burning of carbon-based fuels since the industrial revolution has rapidly increased concentrations of atmospheric carbon dioxide, increasing the rate of global warming and causing anthropogenic climate change."
Anna-Zoë Herr, an international student from Germany who is currently a senior at Principia College, believes that the most pressing environmental issue facing the world is the extraction and use of fossil fuels and the negative effects, such as climate change, that arise from this practice.
Herr is concerned by the Trump administration's decision to back away from the environmental policy aimed at reducing carbon emissions. She says, "Without the US providing leadership on these issues, I fear that the development of programs to reduce the worst effects of climate change will not be successful, since [America] is a major emitter.
"More importantly, the negative effects from the US backing off from environmental policy and climate change agreements might not be reversible, or at least that is my biggest fear. What the US does affects the world tremendously."
Regarding environmental policy in Germany, Herr says, "Germany has in the past been very big on coal and nuclear power, but has recently used policy to shift gears and rapidly sail into a future of renewable energy sources."
Germany's recent Climate Action Plan states that by 2030, Germany is to reduce its emissions of greenhouse gases by at least 55 per cent as compared to the 1990 level. By 2040, a reduction of at least 70 per cent is to be achieved. By 2050, power generation in Germany is to be almost entirely coal-free, relying on clean, renewable energy.
Germany is not alone. More than 130 countries have signed the Paris Agreement on Climate Change, which acknowledges rising atmospheric temperatures and that only collective action—including specific emission reduction targets—can effectively limit the temperature rise.
Herr believes that one of the major differences between environmental policy in the United States and Germany is a long-term and short-term approach.
"According to my own research," she says, "the economy would stabilize and be more prosperous when focused on renewable energies and sustainable practices. However, politicians often only see a short-term election cycle and may find it difficult to plan ahead, even though the strongest job growth – . . . in the short term – continues to come from renewables!"
Dr. Karen Eckert, Director of the Center for Sustainability at Principia College, often reminds her students to "follow the data" and look forward, not backward, when choosing a career. She is particularly sceptical of those who believe that investments in renewable energy will have a negative effect on the national and global economy.
In fact, the World Economic Forum estimates that renewables in more than 30 countries have already reached cost parity without subsidies. Here at home, 20 US states are currently at grid parity, and 42 states are expected to reach that milestone by 2020 under business-as-usual conditions. The cost of building large utility-scale solar photovoltaic power plants has fallen by 50% in five years.
"The statistics go on and on," says Dr. Eckert, "and renewable power—such as we use here at Principia College—keeps getting cheaper. These trends have benefited consumers, which saw electricity costs fall more than two per cent in real terms between 2015 and 2016, when American consumers spent less than four per cent of their household spending on energy for the first time ever."
Dr. Eckert also notes that climate-altering emissions have declined to their lowest level in a quarter century, even as the economy continues to grow.
"It's important that we keep our eye on the ball," says Dr. Eckert. "We want an economy that puts people to work that gives wings to innovation, that sits lightly on the earth, and that honors the Golden Rule. Are we being as loving as we possibly can to present and future generations? Are policies that return us to the 20th century rather than investing in the 21st century really where we want to go?"
This column uses information from the Environmental Protection Agency.
Image courtesy of Barrett Anderson