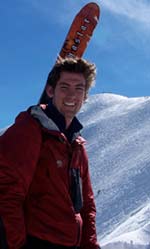 photo supplied by student
James Arnott, a political science and economics double major and a philosophy minor, said that he will be "moving to Aspen, Colorado and … enjoying the great outdoors." Arnott hopes to work for an environmental non-profit group that is located in the area. While he is not sure which one he will choose to work for, he says he may return to the non-profit organization he worked for over the winter, the Aspen Global Change Institute. The group holds conferences for scientists during the summer in order to collaborate on global issues and climate change. Arnott helped to organize educational activities and archives as well as different sustainability projects. He said, "I'm not exactly interested in environmental activities as a career, but I want to keep learning more and kind of have this as a job for the short term as I figure out what to do with the rest of my life." Another option that Arnott plans on pursuing is going to graduate school, possibly for philosophy.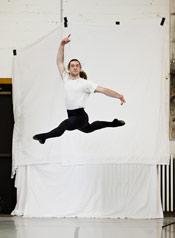 photo supplied by student
Justin Hughes, a physics major and math minor, plans on pursuing a very different career path than what his major suggests. After graduating on June 7, Hughes will follow his dream of becoming a professional ballet dancer. He will travel to Philadelphia in order to participate in a ballet intensive program at the Pennsylvania Academy of Ballet. After completing this program, he will have different options to decide between. One of these options could take him to Tucson, Arizona where he was offered a "trainee" position in ballet. He will still apply for jobs elsewhere, including St. Louis. Hughes has been involved in dance since he was in first grade, and his mom was a dance teacher at a local studio near his home. He said that despite his long dance career, "I didn't think about dancing professionally until a little bit last year and then this year I definitely thought about it seriously and went for it."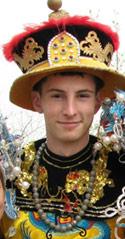 photo supplied by student
Nate Staunton is not sure where he will be working after graduation, but he would like to work for the government. His ideas range from the CIA to the NSA to a staff assistant for a congressman or senator. Staunton said,"working for the state department would be interesting but I'm not exactly sure what I want to do most." While there are few entry level positions in jobs such as the CIA or NSA, this political science major and Asian studies minor is hopeful that a job opportunity will come along. He says that while he would like to do more U.S.-based work, he would also consider going abroad for a short time, and said that China would be an interesting place to live for a few years. If Staunton decides to pursue congressional work, he would like to move to Washington D.C. and start out as either an intern or a staff assistant. From there he said that if he makes an impact on someone above him, there is potential to be promoted and "if they like you, they bring you along to wherever they go. A staff assistant would be an ideal job."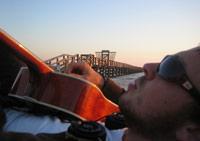 photo supplied by student
Dan Batchelor, an international student from England, is awaiting approval from the government for a permit to work in the U.S. Batchelor is applying for an OPT, a work permit that allows people to work for a year in the U.S. in the field they majored in throughout college. He will have to wait for the permit before applying for jobs, but wants to work in water management, hopefully in Boulder, Colorado or somewhere else out west. Batchelor, an environmental studies major and international relations minor, did his capstone on water management. "It's just kind of what I've gotten into," he said. "Environmental science interests me." While he may possibly coach tennis over the summer, he hopes to have a job nailed down by this upcoming fall. In addition to working, he also plans on traveling to Southeast Asia, maybe as early as the middle of next year.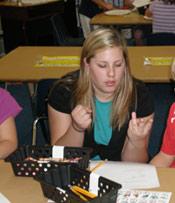 photo supplied by student
Alison Cline, an education and sociology major, will travel to Los Angeles after graduation in order to teach first grade at Berkeley Hall School. Berkeley Hall is a private school with Christian Science faculty. Cline has extensive teaching experience, including four-week internships during both her sophomore and junior years, as well as a 14-week student teaching position at Hanna Woods Elementary School her senior year. Cline mainly taught first grade, and said that first grade is "kind of my specialty. I have a lot of experience." Cline also said that while first grade is her first choice, "I want to be a teacher and I want to teach any grade but working with younger kids is definitely what I want to be doing." Cline said that she is excited to graduate and finally do what she loves to do: teach. She wants to put her own education into practice and make a difference. She said that teaching is "a unique opportunity to be a mentor for children to help them grow to me it's very rewarding."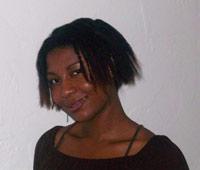 photo supplied by student
While Emem Uko majored in business and minored in economics, she plans on pursuing a career in fashion. Uko has a web marketing internship at the Mother Church but plans to apply to graduate schools in California and hopes to start attending grad school in a year. She is particularly interested in fashion merchandising because she said, "I like dressing people, seeing the clothes, buying the clothes and coming up with designs." Uko says that she first became interested in fashion back home in Nigeria where her cousins are models. She said that is when she first realized how much she loved fashion and will now have the chance to pursue this.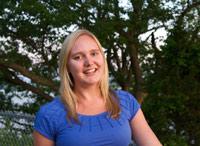 photo supplied by student
Environmental studies major Melissa Snyder will put her major to use after she graduates this spring. After working at the Earth Advantage Institute, a non-profit organization in Portland during winter quarter, Snyder will take a job there as the education program coordinator after graduation. The Earth Advantage Institute focuses on green building and on how anyone from children in grade school to professionals in the construction and architecture field, can be more environmentally friendly. She said that she is interested in architecture and likes to see "what people can do for the environment while still designing really cool buildings." Snyder will coordinate and design classes that the Earth Advantage Institute offers, organize speakers, register students, and help with grassroots marketing and advertising. Snyder said that she wanted to work at the company because "I like the people and the goals of the non profit and that it is focused on green building. I'm really interested in green building, so this seems like a really great way to get involved."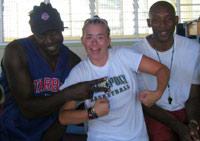 photo supplied by student
Sociology major Emily Peck said that she is trying to move to Barbados after being offered a spot on the National Basketball team while on an abroad there during winter break of 2008. While Peck said that she must find another job to support herself in order to play on the team, she doesn't "mind struggling to make it work. I don't mind eating Cheerios for a while if that's what I need to do." If she cannot find a job in Barbados, Peck plans on working for Sports for Kids, a branch of Americorps. This organization goes to inner-city schools and participants play with the children. Peck said that she would either like to work in St. Louis or New Jersey, where there is a need for workers. "If you can get paid for playing with kids, especially kids that don't get attention from home, I'm all about it."