Too often our busy schedules make us feel guilty for just putting our feet up and enjoying entertainment for the sake of being entertained. Fortunately, the "I don't have time" excuse has been rendered useless now during this unprecedented quarantine, as most of us are finding that time is all we have.
If you've been itching to sit down on your couch and indulge in all the media you've had to put aside for school, there's good news: this pandemic is the perfect justification to take some much-needed time for yourself and reconnect with popular (and not so popular) culture.
As the global health situation continues to change rapidly, it's important to find little pockets of joy to hold on to, lest we get caught up in the fear and panic. These pieces of entertainment – some sillier than others – have given me an invaluable sense of escape, levity, and joy. They have also kept me connected to my fellow Principians, often giving me an excuse to check in with them. The conversation might begin as a chat about "Animal Crossing" or "Tiger King," but it's really just a way to find solace in each other. No matter how much longer social distancing measures stay in place, it's comforting to know that we'll never really be without something to make us smile.
So, as this quarantine stretches on, here are some virtual entertainment options that Principia students (including myself) have been using for good old-fashioned escapism.
Movies
Movies are great if you're looking for a couple hours' worth of withdrawal from the real world. And as you spend day after day in your home, sitting down on the couch with a big bowl of popcorn has never been easier.
Studio Ghibli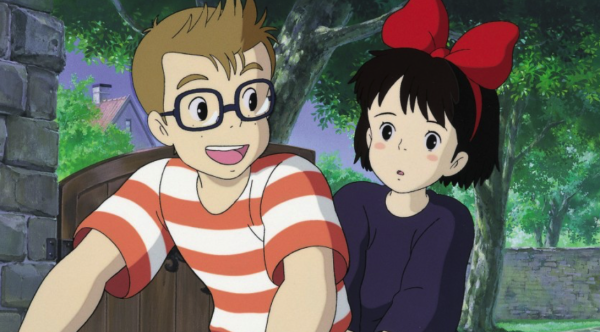 I've wanted to watch the classic Studio Ghibli movies for a long time. Partially because they're expensive to buy (and unavailable to rent) as well as simply not making the time for it, it took me until quarantine to actually enter the world of Ghibli. I wish I didn't wait so long, though, because each film I've watched has absolutely blown me away. Ghibli movies distinguish themselves through their gorgeous scenery, gentle animation styles, and emphasis on the natural environment. They have the power to make you feel connected to the outside world during a time when many of us feel isolated from it. I've also bonded with some Principia students over my Ghibli appreciation, including junior Tom Kliewer, who has DVDs of all the classic Ghibli titles. Kliewer and I recently utilized "screen sharing" to watch his DVD version of the 1992 film "Porco Rosso" together remotely.
"I love how Studio Ghibli films are able to transport you to an entirely different world from your own," said Kliewer. "They all have a really childlike feel, too."
The Ghibli collection will be available for streaming on HBO Max when it launches on May 27.
MCU (Marvel Cinematic Universe)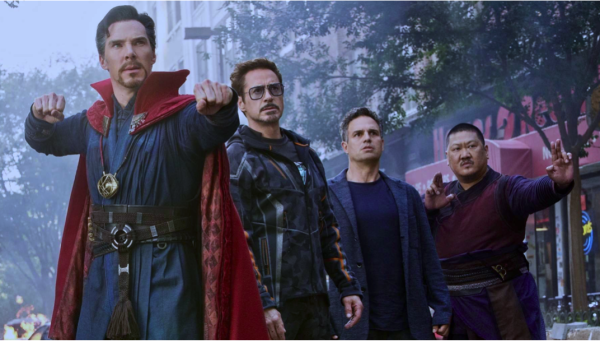 Every once in a while, a movie series comes along that, due to its sheer size and cultural importance, can feel too daunting to even start. The MCU, comprised of over 20 films, is definitely one of those series. I've seen most Marvel movies and I still get confused when I hear discourse about where each film fits in the timeline. Regardless, the MCU is unparalleled for its ability to combine high-stakes action with witty humor. Thanks to the emergence of Disney Plus, all MCU movies can be easily streamed on one platform. Also, if you catch up on them now, you'll be prepared to join Principia's Marvel Club when it goes to watch the premiere of the newest MCU entry. When we're all allowed to sit in movie theaters again, of course.
John Hughes Film Collection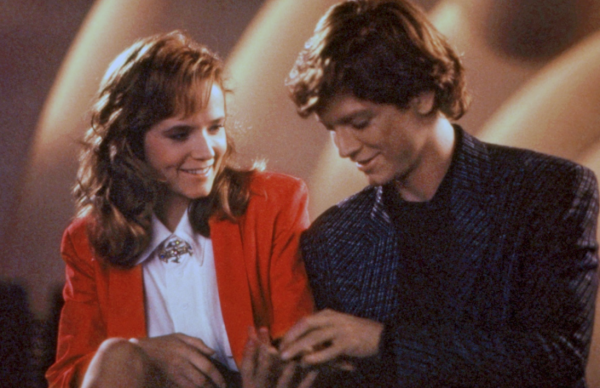 Need a nostalgia fix? Fall in love (pun intended) with the '80s by binging John Hughes' classic romantic comedies. While I saw most of these films in high school, I decided to rewatch some of my favorites recently to see if they still held up. They definitely did, and I was reminded just how fun it is to get swept up in cheesy teenage love story after cheesy teenage love story. So many of Hughes' films feel relevant today, decades later. Whether you step away from them laughing or crying, they're sure to have touched your heart.
TV shows
Television tends to be a more long-term commitment than movies. With a serial-based format, you have more time to connect with the characters and more opportunities to really feel enveloped in the show's setting. Not to mention, TV shows are great for binging, and therefore great for quarantine.
Tiger King: Murder, Mayhem and Madness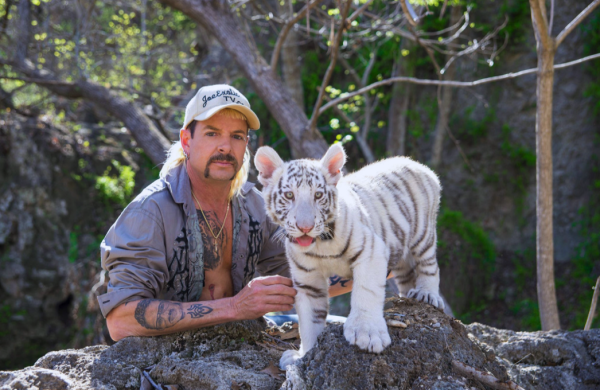 "Tiger King" dropped a bomb on the internet when it was released on March 20 of this year. Offering a glimpse into the world of big-cat breeding, this eight-episode series documents the adventures of eccentric zoo owner Joe Exotic. One reason for the show's immense popularity is its ability to capture real people doing truly wild (and mostly illegal) things. And this hasn't been lost on Principia students.
"['Tiger King'] is a comedy disguised as a documentary," said senior Peter Hagenlocher. "And it's made me aware of issues I've been completely oblivious to. …The show does such a great job of humanizing and making you sympathize with some of the scummiest people this world has to offer."
Keep Your Hands Off Eizouken!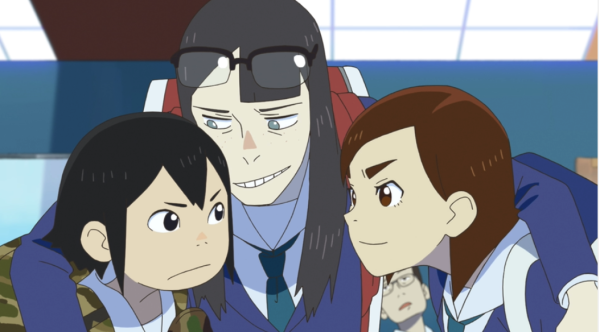 If the mention of Studio Ghibli earlier got you excited, you might want to consider checking out a truly unconventional anime called "Keep Your Hands Off Eizouken!" Released at the beginning of this year, this show follows three high schoolers as they try to form a club in which they can make their own animated short films ("eizouken" roughly translates to "film club" from Japanese). While an anime about anime might not sound particularly interesting, I can assure you that it is. The characters are lovable, the jokes are hilarious, and the opening theme is impossibly catchy. If you're a fan of animation in any capacity, let "Eizouken" whisk you away on a visually dazzling adventure.
Video games
Video games offer something that a lot of us wish we had more of right now: control. Instead of feeling helpless because of the current global situation, we can turn on our game consoles and enter brighter, happier worlds.
Animal Crossing: New Horizons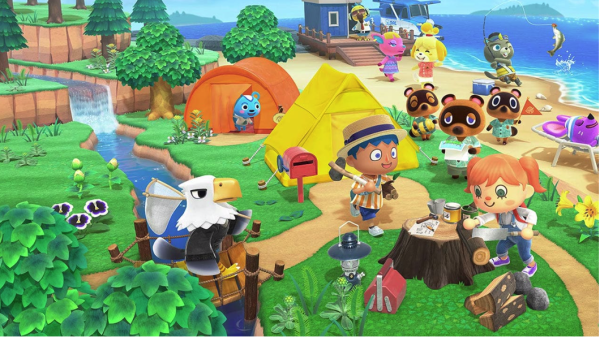 "Animal Crossing: New Horizons," without a doubt, could not have come at a better time. The game sold an estimated 5 million digital copies in March, alone, setting a record for the most digital units of a game sold in a single month. The New York Times called it "the game for the coronavirus moment." Obviously, something about "Animal Crossing" is clicking with college-age students. Sophomore Chris Strong attributes the appeal to the social aspect of the game which allows your villager avatar to interact with the villager avatars of your real-life friends.
"'Animal Crossing' is the perfect escape," said Strong. "It's just an online world where everything's going perfectly, and everyone is so sweet to you. There are several people from Prin that I play with. …Online video games like 'Animal Crossing' really give a sense of community, even in a time when it seems like we're all so far apart."
The Legend of Zelda: Breath of the Wild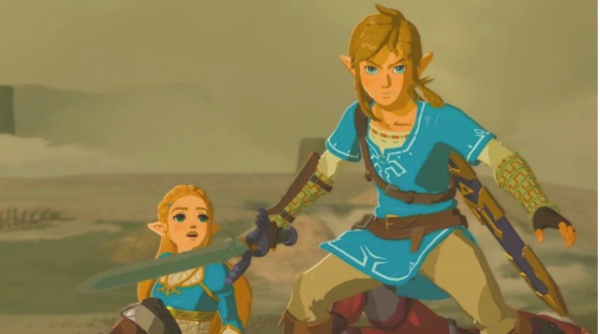 Enticed by "Animal Crossing," but not sure if just collecting fruit and bugs will satiate your video game bloodlust? In that case, "The Legend of Zelda: Breath of the Wild" might be just what you need. "Breath of the Wild" is excellent virtual liberation from quarantine; the entire premise is that you're outside, exploring the far-reaches of the fantasy land of Hyrule. Throughout your epic quest, you'll battle enemies, team up with allies, and attempt to rescue a princess from an ancient evil. And, hey – you can collect fruit and bugs in this game, too! (Not to mention monster parts.)
Portal 2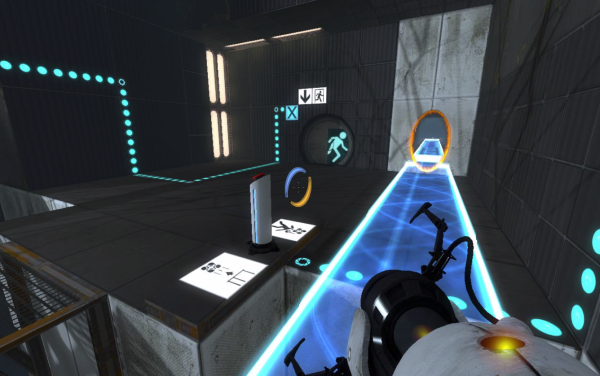 Looking for a different way to stay connected with friends that doesn't involve building a functioning society from the ground up? Enter "Portal 2." While it's been out for a while, I only played it recently after one of my Principia friends suggested we try it together. That's one of the best features of "Portal 2" – its multiplayer capabilities. Choosing multiplayer lets you and a partner play as two robots that are tasked with navigating their way through an apocalyptic laboratory. The only way to solve the unique puzzles that each stage presents is by working together. It's a game that demands teamwork, which you might be craving if you've gone for too long without working side-by-side with someone. And at only $10, it's a much cheaper option than the two Nintendo Switch games above.
Virtual museum tours
Museums might not be at the top of every college student's favorite destination list. However, the claustrophobic nature of shelter-in-place orders has filled many of us with the urge to interact with others in a closed environment – one other than our own house.
Many museums have picked up on this and are now offering virtual tours. The Smithsonian Institute is letting visitors to its website view a wealth of exhibits, all of which were either once on display or are currently on display. The Smithsonian's resources are vast, and now you can comb through the "America's Presidents" portrait gallery or step inside Julia Child's kitchen with just a couple of clicks.
The Smithsonian's National Zoo and Conservation Biology Institute has even set up web cams that stream live footage of some of their animals. The institute's "Cheetah Cub Cam" is an especially cute look at the antics of a few newborn cheetahs, and the zoo's YouTube channel provides regular updates about the cubs' health and wellbeing.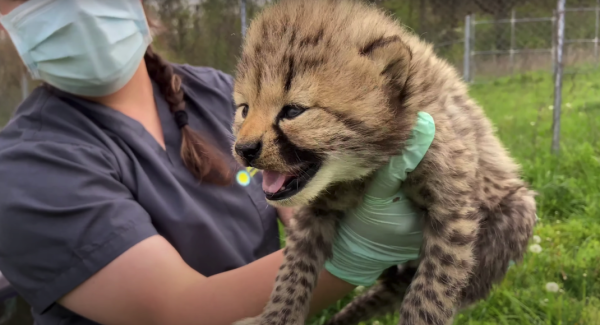 If you're feeling a bit tied down from not being able to travel, exploring historic art and artifacts from the comfort of your home is a nice alternative. The Vatican Museum in Rome has eight virtual tours, including one of the Sistine Chapel. The Louvre is also offering virtual tours through its website, making the contents of the world's largest art museum seem just a little bit closer.
Personality quizzes
Social distancing and extended periods of isolation have brought about the resurgence of an unordinary form of entertainment: the personality quiz. It's never been that rare for a personality quiz to pop up in your social media feed, but quarantine has absolutely reignited the internet's obsession with these things. As humans, we're drawn to personality quizzes by our innate curiosity and desire to have our identities either reinforced or dictated for us. Nonetheless, they're still fun … and you might just learn something about yourself in the process.
Here are a few of the more entertaining personality quizzes that I've come across:
Which character trope are you?
Which character from "Mamma Mia!" are you?